Beefeater Artisan Corner 3000E Kitchen with Sink and Fridge w/ Free Grill Cover
| | |
| --- | --- |
| Brand: | Beefeater |
| Product Code: | Artisan Corner 3000E Kitchen with Sink and Fridge |
| Availability: | In Stock |
0 reviews
Write a review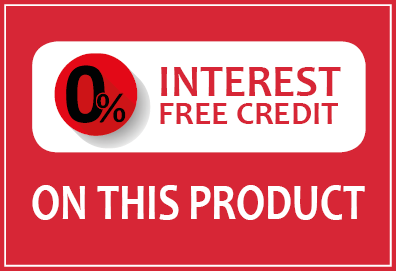 Beefeater Artisan Corner 3000E Kitchen with Sink and Fridge

*Comes with Free Grill Cover*

Australia's favourite BBQ in a stunning cornered outdoor kitchen module complete with integrated side burner, fridge and even the kitchen sink! The sink is available to be plumbed into both hot and cold water sources.
This kitchen is constructed from an absolutely beautiful ready made aluminium frame outdoor kitchen module with reconstituted granite kitchen worktop. The fantastic 4 Burner Beefeater SIgnature 3000E Gas BBQ is the star of the show with 2800²cm total cooking space which is everything you need to keep the party going late into the night!

This power full machine also comes with a built in range side burner for those sauces, a warming rack and you can even add a rotisserie kit in the options at the top of the page so the cooking options are limitless.

Keep an eye on the dishes as they cook with a cleverly designed BBQ hood which houses a glass window!

Beefeater is Australia's favourite BBQ Brand and with this Artisan Kitchen Unit it is easy to understand why!


Some assembly is required.
---
Dimensions (BBQ Module w/ Side Burner)

BBQ module: Height (approx): 900-950mm (hood closed)
Width (approx): 1,700mm
Depth (approx): 600mm

Dimensions (Fridge & sink module)

Height (approx): 900-950mm
Width (approx):1,645mm
Depth (approx): 600mm.

Cooking Area

2800²cm Total Cooking Area
1600²cm Primary Cooking Area
1200²cm Warming Rack
---
Features
4x Cast Iron Burners
72000 BTU Heat Output
Procelain Cast Iron Grills 480mm
Warming Rack Chrome
Ignition Quartz Start Ignition
Griddle - 320mm
LPG Ready (Patio Gas)
Natural Gas Conversion Available
---
Bundle Includes

2 x Beefeater Built In Single Door - 23140
1 x Beefeater Built In Double Door - 23150
1 x Beefeater Signature Built In Side Burner - 26410
1 x Beefeater Artisan Kitchen BBQ & S/B- Module Only - 77440
1 x Beefeater Artisan Kitchen Fridge & Sink - Module - 77520
1 x Beefeater Artisan Outdoor Fridge Double Door - 28200
1 x Beefeater Signature S3000E 4 Burner Stainless - 12841
1 x Beefeater Artisan Corner Unit - 77300
1 x Free 4 Burner BBQ Grill Head Cover - 94494
---




Delivery

Delivery for this product is FREE to UK Mainland and Lowland Scotland. We aim to dispatch items on day of purchase, using an over night courier service. Please note: Next day deliveries can not always be guaranteed. A dispatch email will be sent letting you know which date your item will be delivered on. You can change this date by leaving a comment on the purchase page, or by Contacting us via email at enquiries@thegascentre.co.uk or by telephone on 01483 760750.

Areas outside UK Mainland and Lowland Scotland: We will deliver to Scottish Highlands, N. Ireland, Channel Islands and most of Europe. Small delivery charges may apply. Please Contact us at enquiries@thegascentre.co.uk for prices and delivery times. Deliveries should not take longer than 2-4 business days. For more information please see Delivery Policy.

Customer Comments

We value all of our customers, and our aim is to provide great customer service, both during and after purchase. If you are happy with our products and service please leave a short review. We would be very grateful. Leave Review - See what others say.
Delivery
UK Mainland
Free Delivery
All Other Areas
Please contact us on 01483 760750 for more information
Specifications
Built Dimensions
Height (approx): 900-950mm Width (approx): 1,700mm (BBQ Module) + 1,645mm (Kitchen and Sink Module) Depth (approx): 600mm
Cooking Area
2800²cm Total Cooking Area, 1600²cm Primary Cooking Area, 1200²cm Warming Rack
Colour
Black
Fuel Type
LPG Patio Gas Ready (Natural Gas Conversion available in options)