OFYR Outdoor Grill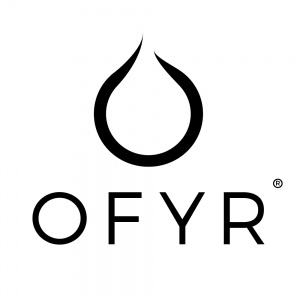 OFYR Outdoor Grill



This fantastic piece of art is now available from us here. We are very proud to seel the OFYR Outdoor Grill, as this is truly a wonderful grill. Used in all occasions, whether it's in the rain or shine, it's firepit will always kick up a lovely heat! Couple that with the heavy set cast iron topping, the heat is constantly maintained for as long as you wish.

So sit back, soak in the heat and let the OFYR make your evening into a fantastic night!

The rustic design blends itself beautifully with it's surroundings, gracefully blending in with nature and truly becoming a wonderful part of it's environment.

The beauty of this outdoor grill is complemented with convenience where cleaning is simply not needed. A simple scrape into the centre of the grill after removing your food, is literally all that is needed. Other than that you can simply relax in the warm glow that the OFYR creates.







Prices
OFYR 85: £1595

OFYR Grill Medium – 85/100. Easily cater for up to 30-40 people.

Technical Details

Weight 90Kg

Plate
Outside diameter 85cm
Hole diameter 40cm

Cone
Height 22cm
Diameter 82cm

Base
Height 78cm
Depth 43cm


OFYR 100: £1695

OFYR Grill Large – 100/100. Caters for up to 50 people.

Technical Details

Weight 122Kg

Plate
Outside diameter 98cm
Hole diameter 50cm

Cone
Height 25cm
Diameter 98cm

Base
Height 75cm
Depth 50cm