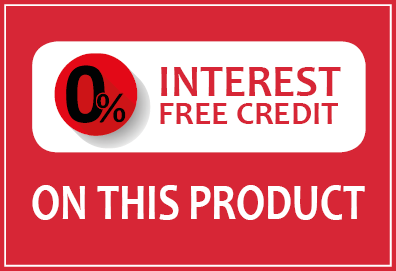 Beefeater Clubman 4 Burner Gas BBQ

This fantastic, value for money 4 burner gas BBQ will kick up lots of heat for a great heat! This BBQ is built with mobility in mind. So whether you are at the beach, hosting an event or hoping in the car with your family, this BBQ is sure to create waves where ever it goes!. WIth 4 large wheel that make it incredibly easy to move this BBQ, it is a brilliant BBQ in and of itself but with the mobility added on - it goes into a world of it's own. The flat design is also brilliant for storage and travelling by saving lots of space.

Get some of that fantastic Australian BBQ taste with the Classic Australian BBQ. Whether it's steak or shrimp, burners or bangers, this BBQ is sure to do it all!


We offer 0% Interest Free Credit on this product. For further information click here

Dimensions
BBQ Dimensions
Height (cm) - 83
Width (cm) - 95
Depth (cm) - 52
Weight (kg) - 75
Cooking Area
Width (cm) - 90
Depth (cm) - 54.5
Technical Information
4 Burners
Cast Iron Burners
Solid 5mm Coated Steel Cooktop
Piezo Ignition
24kW Output
1 Year Limited Warranty




Delivery
Delivery for this product is FREE to UK Mainland and Lowland Scotland. We aim to dispatch items on day of purchase, using an over night courier service. Please note: Next day deliveries can not always be guaranteed. A dispatch email will be sent letting you know which date your item will be delivered on. You can change this date by leaving a comment on the purchase page, or by Contacting us via email at enquiries@thegascentre.co.uk or by telephone on 01483 760750.
Areas outside UK Mainland and Lowland Scotland: We will deliver to Scottish Highlands, N. Ireland, Channel Islands and most of Europe. Small delivery charges may apply. Please Contact us at enquiries@thegascentre.co.uk for prices and delivery times. Deliveries should not take longer than 2-4 business days. For more information please see Delivery Policy.
Customer Comments
We value all of our customers, and our aim is to provide great customer service, both during and after purchase. If you are happy with our products and service please leave a short review. We would be very grateful. Leave Review - See what others say.